Consumer Research Study: The Evolution of US Shopping Habits during the COVID-19 Pandemic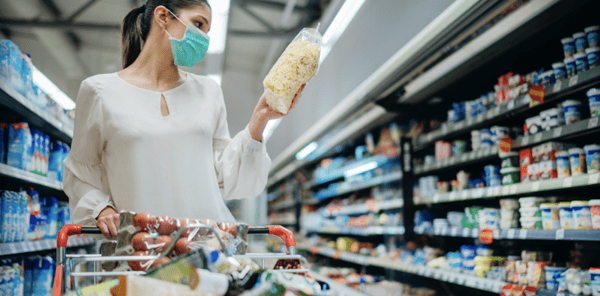 How have consumer shopping habits shifted from the earliest weeks of the COVID-19 pandemic, to now?
The COVID-19 health and economic crisis has led to widespread fear, anxiety, and uncertainty across the nation. With non-essential stores closed and no clear "end" in sight, consumers have shifted the way that they shop to adjust to this new normal.
As the situation continues to unfold rapidly and change on a weekly basis, Shopkick and Trax have joined forces to analyze these shifts in behavior over two months to uncover key insights for brands and retailers.
In the earliest weeks of the pandemic, our research found that 76% of consumers said concerns about the virus were affecting their shopping habits. Just one month later, that number jumped to 82%, and will likely continue to rise. As shoppers increasingly take measures from hoarding the essentials to taking extra precautions when shopping in store, brands and retailers need to understand what is important to consumers, and find ways to mitigate concerns during this unprecedented time.
Our study answers pressing questions, including:
Are consumers using new channels to shop as the pandemic intensifies?
How are growing safety concerns impacting trip frequency and basket size?
Is the economic crisis changing consumer attitudes toward non-essential spending?
How has panic buying affected inventory levels from month to month, and state to state?
...and more.


Download the study to access the eye opening insights that all brands and retailers should know as the COVID-19 crisis evolves.